Unfortunate, this position is no longer available
Would you like to take part in building a global legal team that is essential for achieving our commercial ambitions? Do you thrive in a complex and fast-paced environment where your legal advice and competencies can contribute to the renewable energy transition? If this resonates with you, we have an ideal opening as our new Legal Counsel!
This role offers an exciting opportunity to contribute to InCommodities' success by ensuring that our business follows sound legal risk management practices and receives high-quality legal advice. 
In this role, you will complement our proactive legislative and contractual risk management approach. You will ensure compliance with applicable legislation by monitoring and analyzing legal developments, and by drafting and implementing policies. Moreover, you will act as an advisor to our business by providing legal guidance and advice on a wide range of matters, from standard to bespoke energy trading contracts and beyond. 
Your journey as a Legal Counsel 
You will join our Legal & Market Access team, consisting of six excellent colleagues working on legal and market access matters (three Legal Counsels and three Market Access Specialists). You will work closely with the three Legal Counsel colleagues who are strong generalists and cover the entire span of our business's legal needs. The team takes great pride in delivering pragmatic legal advice to the business, focusing on providing high-quality legal advice while preserving our business interests. 
We will ensure you get properly introduced to the team, our organization, and our business. Furthermore, you will get thoroughly onboarded into your role, tasks, and responsibility areas so you can manage your role with a high degree of autonomy. 
At the same time, we will provide you with flexibility to create a great work-life balance for you with flexible working hours that fit into your private life.
Responsibilities:
Drafting, reviewing, and negotiating energy trading-related contracts (primarily but not exclusively)
Providing legal advice and feedback on energy trading-related legal advice requests (primarily but not exclusively)
Conducting horizon scanning to identify potential legal risks and legislative changes
Analyzing the impact of new legislation on the organization's activities and communicating it to the organization 
Collaborating both within the team and across departments to support the establishment of sound legal risk management practices in InCommodities
Taking an active part in supporting our team's development by supporting the optimization of our legal service provision processes and projects.
Qualifications – we imagine that you:
Have a master's degree in law or business law 
Preferably have experience from a law firm or an in-house legal department – if you have prior experience in the energy industry, it is plus but not a requirement
Have experience with contract drafting and negotiation
Are fluent in English, both oral and written, and any additional languages are an advantage 
Personal skills – we expect that you:
Have or are willing to obtain a thorough commercial understanding of the company's business operations, combined with a positive can-do attitude
Have an ability to navigate a complex industry, interact with multiple stakeholders, and engage with the international legal order (EU and global legal developments)  
Are organized and efficient with an innate ability to prioritize effectively to create and deliver value 
Have a keen interest in continuous learning and development 
Are self-driven and able to work independently under pressure with tight deadlines 
Have excellent communication skills and feel confident in sharing your opinion, knowledge, and legal advice 
Are a team player who will do what is best for the team and InCommodities
What you can expect from us:
A steep learning curve
A lot of responsibility and support
Exceptional colleagues who are bold, honest, ambitious, and the smartest in their field
A unique company culture where we live up to our values: Honesty, Transparency, and Rethink and where you do not have to abide by a dress code or a strict hierarchy, so that you will not be frustrated with too many rules, policies or bureaucratic processes
A bunch of great events - both in the teams and in the entire organization
The opportunity to develop both professionally and personally
 
We're InCommodities: One of the fastest growing trading companies in the world. The energy market is transitioning away from fossil fuels to renewable energy, and we take part in making that happen! 
At InCommodities, we support the transition by acting as the middleman between sellers and buyers of power and gas - we transport energy across borders where it's needed, or we store it and sell it later, providing a vital function in the value chain from production to consumption. InCommodities' business and decision-making are driven by a deep understanding of the energy markets and based on quantitative analysis and rethinking what we do.
Making InCommodities outstanding requires all types of people with different personalities, backgrounds, and approaches to solving different tasks and projects. But one thing connects us: we're fuelled by new ideas and rethinking the status quo.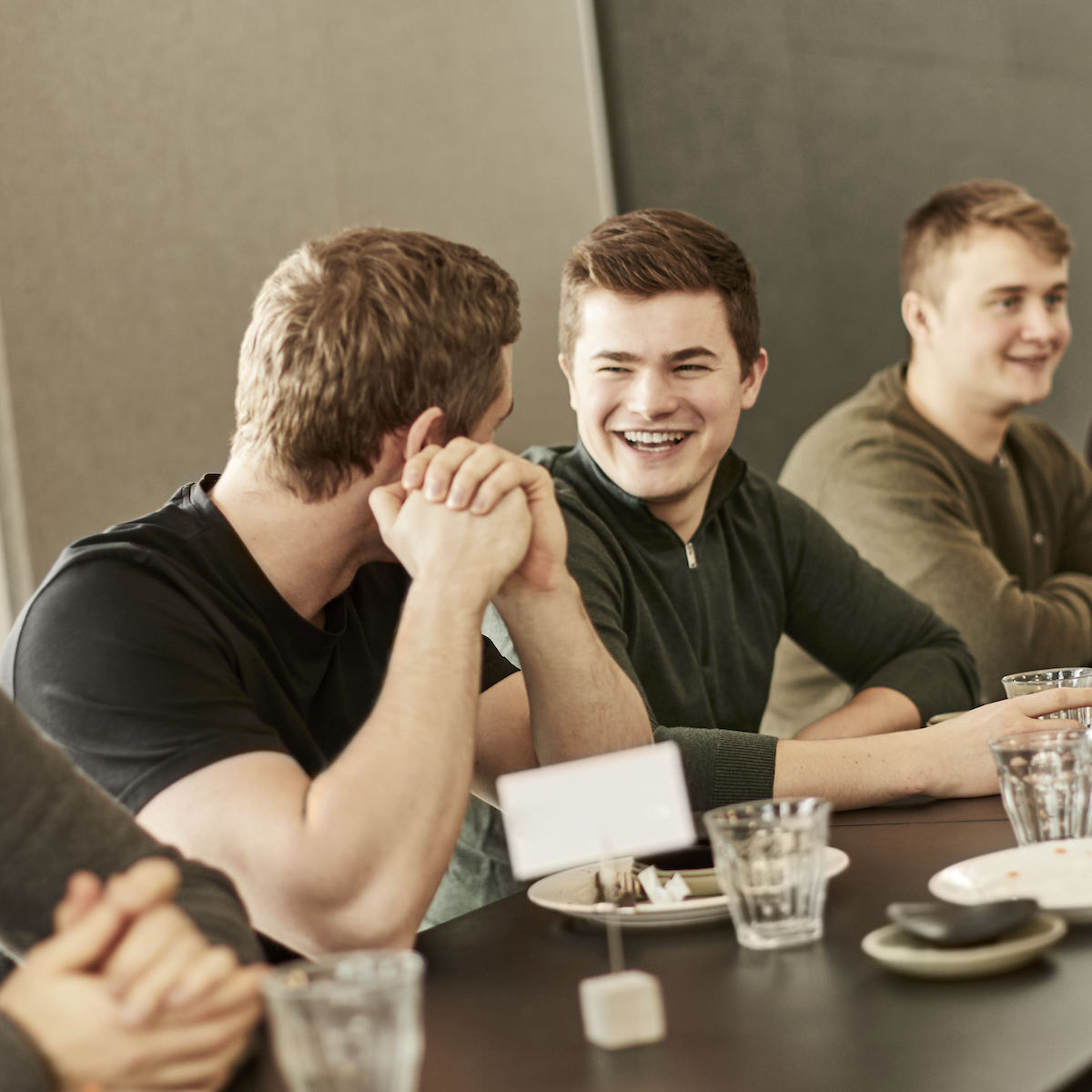 We value a strong social culture with a high frequency of employee events outside the office. We want to win and be the best in class – therefore, you'll be surrounded by like-minded people who are bold, honest, ambitious, and the smartest in their field, and who root for one another, as we value a genuine sense of team spirit.
To help each other grow, we use honest and constructive feedback and sparring within and across teams. Personality and cultural fit are important to us because we want you to be happy here. The work culture is relaxed; you don't have to abide by a dress code or a strict hierarchy, so you won't be frustrated with too many rules, policies, or bureaucratic processes. 
In other words, InCommodities is not your average workplace – it's awesome.
Location: Aarhus N, Denmark
Full-time job
Start date: As soon as possible
If you have any questions, please contact:
Margarita Boziki, Head of Legal and Market Access
Mail: mab@in-commodities.com