Unfortunately, this position is no longer available
Employer Branding & Talent Acquisition Specialist
Would you like to build up one of the coolest employer brands and set your mark on how we shape our employer brand? Are you an out-of-the-box thinker who likes to work in a people-focused environment where autonomy is a keyword? Well, look no more as we are looking to hire our first Employer Branding and Talent Acquisition Specialist for our People & Culture Team.
InCommodities was founded in 2017 and since then we have focused on building a strong business with an outstanding culture. We have gathered the best people within energy trading and IT – in both hard and soft skills - and today we are 150+ colleagues. But we need more colleagues, and we need to broaden the knowledge of what an awesome workplace we are – and this is where this new role comes into play.
As Employer Branding and Talent Acquisition Specialist you will have two primary areas of responsibility. You will develop and execute our EB activities and ensure that all our strategic initiatives come alive and make an impact. The goal is to strengthen our Employer Brand and create a pipeline of talents for the future – in Denmark as well as across the globe. Moreover, you will be responsible for running and developing our graduate program. This includes all activities related to attracting, hiring, and developing young talented minds and running an ambitious Graduate Program
Your journey as an Employer Branding and Talent Acquisition Specialist 
You will be part of our People & Culture team consisting of 6 skilled, talented, and cool colleagues. We cover all aspects of people, culture, marketing, and communications. And we love what we do, and we love to have fun while doing it.
We will make sure to create the right framework for you to get into the InCommodities culture, while you are expected to be both proactive and creative in your daily going, to keep rethinking our many initiatives. When knowing our culture and how we do things, it should become easy for you to be visible in the organization to seek inspiration and advice for the activities you launch – new as old. 
Both parts of this role require a good business understanding, so we have a thorough onboarding process lined up for you. We will ensure you know our business's ups and downs and get to know our people. As you will be the primary go-to person when it comes to everything related to the graduate program and employer branding, you must be able to form reliable and trust-based connections across the business and with different stakeholders. 
Responsibilities 
Plan and run all EB activities including career fairs, case competitions, pop-ups, company visits etc. 

Write and post all job postings in collaboration with People Partners and leaders 

Ensure presence and visibility on different platforms online in close collaboration with Marketing 

Seek inspiration and rethink the EB activities 

LinkedIn search, when needed 

Run the InCommodities Graduate Program year-round, including; recruitment, booking, and planning activities related to the program developing new initiatives, and adjusting design when needed 

Plan, coordinate, and participate in EB activities related to the Graduate Program to promote the program and InCommodities externally 
Qualifications – we imagine that you: 
Relevant educational background on a master's level within Communication, Strategy & Organisation, or alike

Have 3-5 years of experience in similar roles within Employer Branding, Talent Acquisition, or alike 

Have a proven track record of successfully developing and driving EB initiatives

A strong analytical mindset, to translate business needs into valuable initiatives

Have a structured approach to your job and enjoy planning, coordinating, and executing

Excellent communication skills, both oral and written in English 
Personal skills – we expect that you:
Have great stakeholder management skills and get energized by building reliable and trusting partnerships internally and externally

Have a high degree of integrity 

Are detail-oriented and quality conscious

Have a pragmatic approach to your work combined with a strategic and creative mindset 

Have a can-do approach and take pride in delivering the best sparring and advice to your colleagues

Take pride in getting things done – small-scale and large scale
What you can expect from us:
A steep learning curve 

A lot of responsibility and support

Exceptional colleagues who are honest, ambitious, and the smartest in their field

A unique company culture where we live up to our values: Honesty, Transparency, and Rethink and where you don't have to abide by a dress code or a strict hierarchy

A bunch of great events - both in the teams and in the entire organization

The opportunity to develop both professionally and personally
We're InCommodities: One of the fastest growing trading companies in the world. The energy market is transitioning away from fossil fuels to renewable energy, and we take part in making that happen! 
At InCommodities, we support the transition by acting as the middleman between sellers and buyers of power and gas - we transport energy across borders where it's needed, or we store it and sell it later, providing a vital function in the value chain from production to consumption. InCommodities' business and decision-making are driven by a deep understanding of the energy markets and based on quantitative analysis and rethinking what we do.
Making InCommodities outstanding requires all types of people with different personalities, backgrounds, and approaches to solving different tasks and projects. But one thing connects us: we're fuelled by new ideas and rethinking the status quo.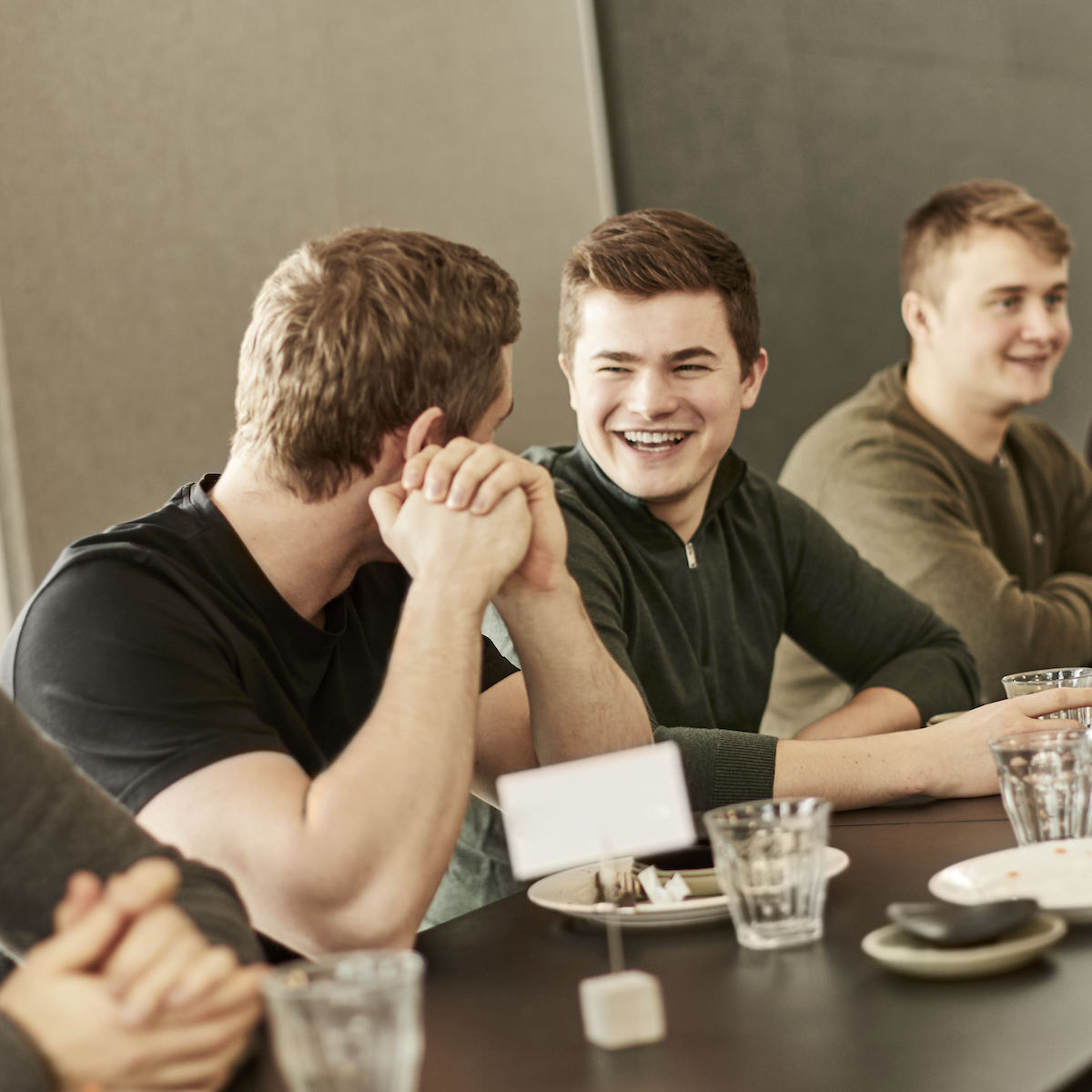 We value a strong social culture with a high frequency of employee events outside the office. We want to win and be the best in class – therefore, you'll be surrounded by like-minded people who are bold, honest, ambitious, and the smartest in their field, and who root for one another, as we value a genuine sense of team spirit.
To help each other grow, we use honest and constructive feedback and sparring within and across teams. Personality and cultural fit are important to us because we want you to be happy here. The work culture is relaxed; you don't have to abide by a dress code or a strict hierarchy, so you won't be frustrated with too many rules, policies, or bureaucratic processes. 
In other words, InCommodities is not your average workplace – it's awesome.
Location: Aarhus N, Denmark
Full-time employment 
Start date: Soon as possible
If you have any questions, please contact:
Ida Pedersen
Phone: 25673874
Application deadline
We will screen candidates on an ongoing basis– so don't hesitate to apply if you are interested.